Ronald G. Pederson , L.L.B., B,A,(Hons,)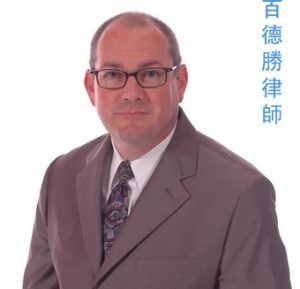 Hi! I am an attorney based in Vancouver, British Columbia, Canada, with over 33 years experience in a busy private practise.
I am a member in a full-service law firm, with an emphasis however in immigration law. I have handled immigration cases from small to the very large, acting as lead counsel for numerous immigrant investors in complex inter-jurisdictional cases involving immigrant investor programs, and achieved results which more than doubled my clients's recovery. I have achieved settlements for clients in excess of $2 million (CDN).
I have frequently lectured in legal education seminars and authored newspaper articles on a variety of topics, including citizens's rights for new immigrants. Some of my court cases have been reported in various law reports and featured in national lawyers's publications.
As a lawyer, I believe your case, however big or small, is deserving of the fullest and complete attention and service. I know very well the stresses and obstacles an immigration applicant can experience all through the process, and have acquired the legal training and experience to overcome those obstacles.
LET ME HELP YOU TO SUCCEED AND REALIZE YOUR DREAMS!
CANADA WELCOMES YOU!
EDUCATION
---
• Bachelor of Laws, Queen's University (1986)
• Bachelor of Arts (Honors), University of Saskatchewan (Philosophy)
ADMISSIONS &ASSOCIATIONS
 ( Past and present )
---
• Called to the Saskatchewan Bar (1987)
• Called to the British Columbia Bar (1993)
• Canadian Bar Association
• British Columbia Trial Lawyers's Association
• Lawyer Referral Service