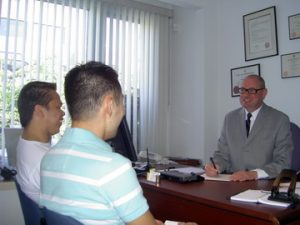 Ronald G. Pederson is a member in a full service boutique style law firm, with an emphasis on personal service. Services are offered in
Our core services include the following areas:
---
• Residential & Commercial Real Estate
• Corporate & Commercial Law
• Personal Injury Law
• Trademarks & Copyright
• Employment Law
• Wills & Estates
• Civil Litigation
• Criminal Law
• Family Law
LET ME HELP YOU TO SUCCEED AND REALIZE YOUR DREAMS!
CANADA WELCOMES YOU!