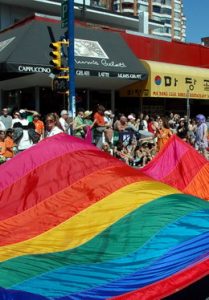 B
rimming with astounding scenery and vibrant cities, Canada has proven to be one of the most socially progressive countries, and only one of a handful of countries world-wide with federal gay marriage legislation. Canada is a land of surprising contrasts, a colorful multicultural society with a very progressive attitude towards environment, while recognized as a world leader in peace keeping.
The Canadian gay community has evolved over the last three decades and is flourishing. The three major metro centers are Toronto, Montreal and Vancouver representing the heart and soul of the Canadian gay community. The GLBT community enjoys full and equal rights under the law and is a very active and visible presence.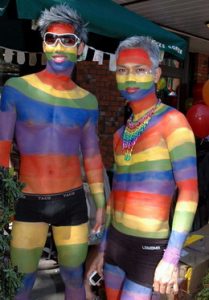 M
y home city, Vancouver, boasts a stunning backdrop of mountains with the Pacific ocean adjoining the other side of the city. Vancouverites enjoy public access to waterfronts and beaches and call the second largest park in North America their own. It is a place where residents can go swimming, skiing or sailing all within a 20 minute drive. Vancouver is ethnically diverse. It rarely snows in the city, and the summers are warm and sunny. Sitting on English Bay enjoying one of the many spectacular sunsets, you will understand why this city has been rated as one of the best places in the world to live year after year.
The Vancouver gay community is a strong and active one with a vibrant downtown Gay Village where one can freely walk with a same sex partner hand in hand. The gay community has an abundance of restaurants, bars, clubs, fashion stores and countless events year round. The atmosphere is festive and open and a large gay business association supports and promotes local gay businesses. Our gay community is a colorful collection of multicultural backgrounds from all corners of the globe.
LET ME HELP YOU TO SUCCEED AND REALIZE YOUR DREAMS!
CANADA WELCOMES YOU!